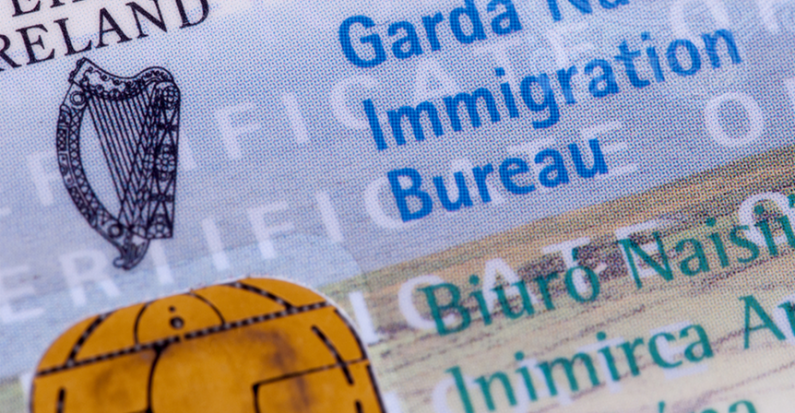 The Garda National Immigration Bureau (GNIB) carries out deportations, border control and investigations relating to illegal immigration and human trafficking.
GNIB is based at 13/14 Burgh Quay, Dublin 2. It is headed by a Detective Chief Superintendent with a Garda Staff of 2 Detective Superintendents, 4 Detective Inspectors, 24 Detective Sergeants and 180 Detective Gardaí and Gardaí. They are supported by 68 civilian staff.
Registration
All non-nationals who are not citizens of a member State of the European Union, the European Economic Area or Switzerland, must register with An Garda Síochána and at all times have a valid registration certificate in the form of a GNIB Card. From the 19th November 2012 a fee for this card is €300 and must be paid by credit card, laser card or bank giro. This fee cannot be paid by cash. You can download an information leaflet about the fees and methods of payment in the Fees Information panel on the right hand side of this page.
If you are residing in the Dublin Metropolitan Region you must register at the GNIB offices at 13/14 Burgh Quay, Dublin 2. The registration desk opening hours are:
The Registration Office at the Garda National Immigration Bureau is open to the public from:
Monday to Thursday: 8.00.am. to 9.00.pm
Friday: 8.00.am to 6.00.pm.