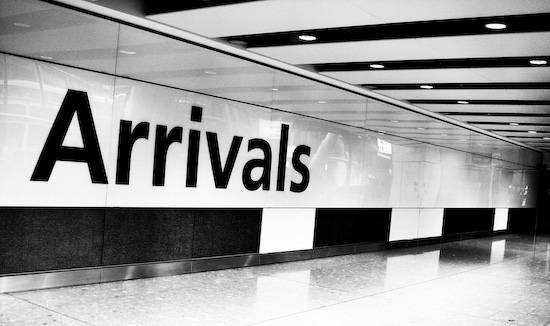 After Arriving in Ireland
All non-EU/EEA citizens, whether visa-required or not, are subject to ordinary immigration controls at the port of entry/airport.
Please note:
The Immigration Officer makes the decision on who is actually allowed to enter Ireland.
He/she will stamp your passport for either one or three months.
This means you must register with the Garda National Immigration Bureau within the time limit stamped on the passport
To ensure you have no difficulties, we recommend that you have the following documents ready to show to the officer:
Passport (with entry visa if appropriate)
Letter of Acceptance from University College Dublin
Evidence of tuition fees paid, scholarship details or funding as applicable
Evidence of private medical health insurance
Registering with the Garda National Immigration Bureau (GNIB)
The Garda National Immigration Bureau (GNIB) carries out deportations, border control and investigations relating to illegal immigration and human trafficking.
GNIB is based at 13/14 Burgh Quay, Dublin 2. It is headed by a Detective Chief Superintendent with a Garda Staff of 2 Detective Superintendents, 4 Detective Inspectors, 24 Detective Sergeants and 180 Detective Gardaí and Gardaí. They are supported by 68 civilian staff.
Registration
All non-nationals who are not citizens of a member State of the European Union, the European Economic Area or Switzerland, must register with An Garda Síochána and at all times have a valid registration certificate in the form of a GNIB Card. From the 19th November 2012 a fee for this card is €300 and must be paid by credit card, laser card or bank giro. This fee cannot be paid by cash. You can download an information leaflet about the fees and methods of payment in the Fees Information panel on the right hand side of this page.
If you are residing in the Dublin Metropolitan Region you must register at the GNIB offices at 13/14 Burgh Quay, Dublin 2. The registration desk opening hours are:
The Registration Office at the Garda National Immigration Bureau is open to the public from:
Address:
Garda National Immigration Bureau
13-14 Burgh Quay, Dublin 2, Ireland
Tel: +353 1 666 9130/01
Opening Hours
Monday to Thursday: 8.00am – 10.00pm
Friday: 8.00am – 4.00pm
Re-entry and Multi Entry Visas (For Visa required nationals only)
If you intend to travel outside Ireland for holidays or conferences (and this includes Northern Ireland) you must apply for a re-entry visa.
You will need the following documents when applying for a re-entry visa:
You will need the following documents when applying for a re-entry visa:
A completed application form (the form can be download from the Irish Naturalisation and Immigration Service website)
Valid passport (and entry visa)
GNIB Registration Card
A recent passport sized colour photograph (see instructions on application form)
The appropriate fee – see note below
Please note:
There are two types of re-entry visas, Single Entry and Multiple Entry.
We recommend you get a multiple entry visa. It will allow you to enter and re-enter Ireland an unlimited number of times within the time frame of the GNIB card.
The Single Entry costs €60 and the Multiple Entry €100.
The office is open from 08:30 to 14:30 Monday to Friday. It is located in the same building as the GNIB.
Alternatively you can submit your application form and all required documentation by registered post to Re-entry Visa Processing Office, INIS, 13-14 Burgh Quay, Dublin 2.