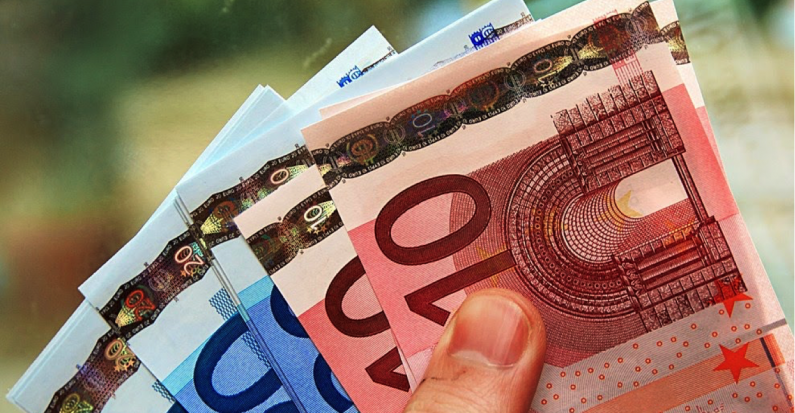 Cost of living in Ireland
The cost of living in Ireland especially varies according to the city where you head and the lifestyle you want to lead. In general, the cost of Irish life can be measured by the monthly expenses including accommodation, electricity / heating, food, transport and recreation.
SALARIES IN IRELAND AND DUBLIN
Salaries are generally higher in Dublin than in the rest of Ireland. The minimum wage established since July 1, 2011 is 8.65 euros . If you want to know more about salaries for different skills, check out this study on  wages in Ireland .
Depending on your experience and the job you seek, having a full time job (40 hours) you can have minimum monthly income of € 1,300 approximately. An average salary in Dublin is about € 1,800 net (work as a cashier or secretary)
You should note that in Ireland taxes also vary depending on your annual income. Below 32,800 euros a year, taxed at 20% (standard rate). If you earn above, we will apply 20% to the first 32,800 euros, and the rest will apply approximately 41%.
It is IMPORTANT that when you start a job take into account to be registered in the Social Service of Ireland and have the Personal Public Service (PPS) Number. By not being registered your employer must withhold 42% of your salary, and once present This card can receive them back. In case you already have, review section 2 ( Starting in Employment) website Revenue and learn about the form you must fill 12A to put start file a tax return for the first time.
COST OF LIVING
An apartment in Dublin city center about two rooms is around 1,000 euros upwards. Depending on where you live and if you are new to this can be much more. If the floor is shared double room can exit 500 or 600 euros. An apartment or studio is located at about 750 onwards.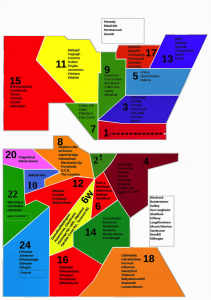 In remote areas of central Dublin (Dublin 1 Dublin 2 and are considered central areas) rooms tend to be cheaper. However, taking into account transport costs you might consider whether you would see forced to use the Dublin Bus, Luas (tram) or DART (regional trains) and that this exceeds the cost of a room in city center or near your job or school English.
In the apartment is in what most will spend and even depending on season and time you come Prices typically range much. They range from newly built apartments at affordable prices to poorly maintained homes for astronomical prices.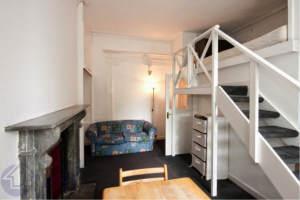 You will find that most of the apartments or rooms to rent have all the rooms furnished and feature kitchens, refrigerators, washing machine (sometimes it is a community by building all apartments), sofa, etc.
Something to keep in mind is that in all places have to give a deposit, usually equivalent to the cost of months rent. In other cases, such as when you rent a room they ask for a fraction of the monthly amount (range 40-70%). This amount is billed as a way to ensure the care of the property as they deliver the keys of the apartment will be checked and you will be given back.
Some sites to find room or apartment in Ireland are:
Daft.ie / Rent.ie / Let.ie / My Home.ie
Cost of food
We know that for Latinos already the Euro in everything we buy will be expensive. However, people who come to Ireland from countries like Spain, Italy or Germany can listen here foods are considerably higher compared to those countries.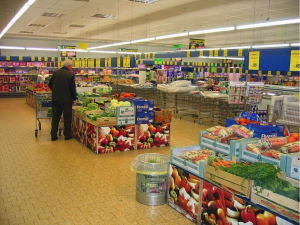 In Ireland you will find large supermarket chains: DUNNES STORES, TESCO, LIDL, ALDI and mini markets such as SPAR, CENTRA, GALA, Londis. Many have daily specials on various items so you can visit them regularly and get what you seek up to 70% of normal price.bellow price can subject to change.
ARTICLE
TESCO
LIDL
PAN
(Slices)
€ 0.82
€ 0.79
MILK
1 liter
€ 0.85
€ 0.74
EGGS
6 units
€ 1.09
€ 1.10
SUGAR
1 kilo
€ 1.89
€ 1.19
RICE
1 kilo
€ 1.98
€ 1.19
PASTA
500 grams
€ 0.49
€ 0.47
TOMATO SAUCE/PASTA
530 grams
€ 0.60
€ 0.89
PAPAS
1 kilo
€ 1.20
€ 1.20
ONIONS
1 kilo
€ 1.39
€ 0.79
BANANAS
1 kilo
€ 1.25
€ 1.49
APPLES
1 kilo
€ 1.89
€ 1.79
TOMATOES
1 kilo
€ 2.98
€ 2.69
LETTUCE
1 unit
€ 0.79
€ 0.79
WATER
1 liter
€ 0.49
€ 0.27
CHEESE
1 kilo
€ 6.72
€ 5.45
HAM
1 kilo
€ 7.00
€ 5.73
CHICKEN BREAST
1 kilo
€ 10.09
€ 8.54
WHOLE CHICKEN
1 kilo
€ 4.29
€ 3.08
GROUND BEEF
1 kilo
€ 4.10
€ 4.10
TOILET PAPER
4 rolls
€ 1.59
€ 1.49
WINE
1 liter
€ 5.00
€ 2.29
BEER
12 units
€ 14.00
€ 12.00
COFFEE
1 kilo
€ 8.60
€ 5.78
TRANSPORTATION COSTS
Cycling is one of the means of transport used today in Dublin. You will see in the streets people dressed in formal suits touring the city by bike to get to their jobs. The cost of a second hand bike can be of minimum € 60.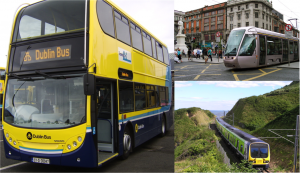 The  prices for Dublin Bus vary the number of stops (stages). The LUAS , tram, a week costs about €21.50 The cars are cheap. But if you need parking can cost around € 150 per month. If you need a full tank of fuel , you need to be aware of these prices.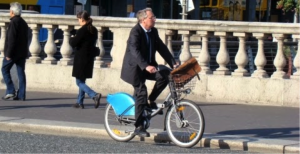 TELEVISION INTERNET
For the Internet, you need to contact Eircom, UPC, Magnet. If the apartment / room you're no phone line or Internet is not preinstalled, you need to check if the area gets any of these networks. If the pre-installation is made ​​is quite fast. Current promoting a bundle of Internet (25MB), television (basic package) and telephone with UPCare about 35 -45 euros per month. (Although certain conditions apply)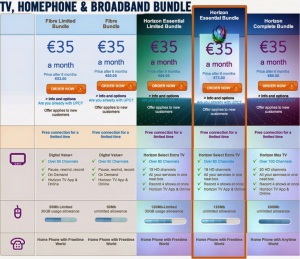 WATER, ELECTRICITY AND HEATING
When a floor ent should check what services you should cancel your part. There are leases that all bills are included.Ireland is the only country in Europe that water is not paid. However, 2015 will be changes in the policies of this service so they are currently implementing this service is claimed.
Heating can be gas or electric. If you activate the heating or electricity oven often will get expensive. After market liberalization, new companies have become part of the service providers as Airtricity. Invoices can range from € 80-200 and forth between 45-60 days of billing.
Compare prices of Airtricity, Bord Gáis, ESB Electric Ireland. The companies will make you a discount if you upgrade to electronic invoice e-bill and pay by direct debit.
Other Expenses
If you are coming to Dublin to study and / or work takes into account that early lead to additional costs and always have appropriate clothing for the weather in Europe, housewares, cellular, etc. We also recommend that you have a space reserved for medical expenses as medicines money.
MONTHLY COST PER PERSON (AVERAGE)
INCOME(weekly)
€ 300-500
POWER
€ 80-120
TRANSPORTATION
€ 100
SERVICES (ELECTRICITY, GAS, WASTE)
€ 40-50
RECREATION
€ 50-200
CINEMA (per visit)
€ 5-15
INTERNET / TV / TELEPHONE
€ 25-50
CELL
€ 20
TOTAL
€ 620 – 1055